Monster bucks on game camera
---
Think Ill let these two bruiser walk a few years. Future looking good.
Moultree does take good pictures.
I got them fenced in at the feeder if you notice. Ethic police are going to be after me.
Does one Barb wired strand around the feeder make this high fence or low? Dang cows!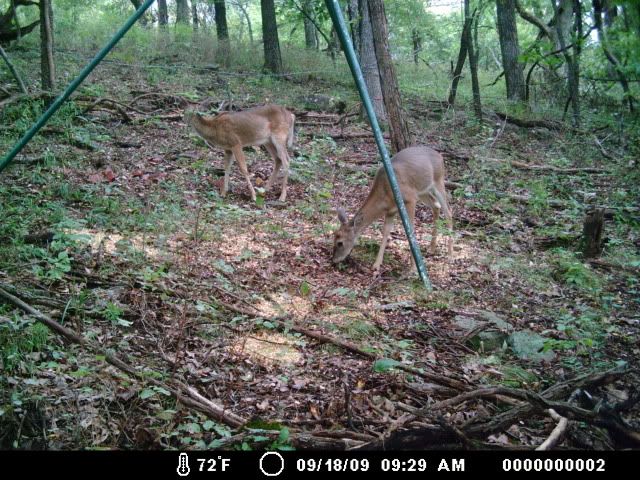 __________________
Elite bows, Vortex Binos, Trophy Taker sights, Carter releases, Goldtip Arrows. CBE sights, Vapor Trail Strings, B Stinger stabilizers